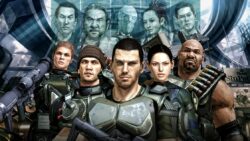 Ima li nade za remaster nepravedno zapostavljenog shootera Binary Domain?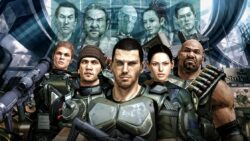 Tko se sjeća Binary Domaina? Da, to je onaj sjajni third person shooter iz 2012-te, kojeg je nažalost zaigrao jako mali broj igrača. Ovaj nepravedno zapostavljeni naslov autora Yakuze imao je svojevremeno nekoliko doista cool mehanika i vrhunsku pucačku komponentu (autor teksta, čiju recenziju igre možete pronaći ovdje, i dalje se sjeća fantastičnog "komadanja" horde protivnika), međutim samo rijetki su to znali cijeniti. Zato i nije čudo što je Binary Domain vrlo brzo potonuo u potpuni zaborav. No, kako stvari stoje, izgleda da nismo jedini koji se s vremena na vrijeme prisjete ovog klasika i požele da ga vide u nekom novom modernom ruhu.
Sličnog mišljenja je sam autor igre i producent Yakuze, Daisuke Sato, koji je u nedavnom intervjuu za francuski GameBlog izjavio kako bi osobno volio napraviti remaster navedene igre, ali da bi tom prilikom napravio i nekoliko značajnih izmjena. Kakvih, nije poznato, no svakako bismo voljeli vidjeti povratak Dana Marshalla i ekipe na novoj generaciji.
Inače, Binary Domain možete pronaći u verzijama za PS3, Xbox 360 i PC, pa ako volite Gearse, a ne možete prežaliti što još uvijek niste zaigrali vrhunsku Terminator igru, naša je preporuka da pronađete ovaj dragulj i pružite mu priliku.