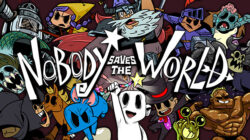 Nobody Saves the World je novi otkačeni akcijski RPG autora Guacamelea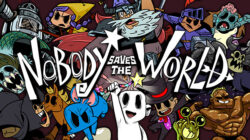 DrinkBox Studios, poznati prvenstveno po Guacamelee! igrama, predstavili svoju novu igru ovoga tjedna, akcijski RPG Nobody Saves the World.
Igru obilježavaju razne forme glavnoga lika, a sa mijenjanjem tih formi različite moći i sposobnosti koje će biti bitne za bitke, ali i istraživanje lokacija i proceduralno izgrađenih dungeona. Igra će biti dostupna za konzole preko Xbox Game Pass te na Steamu. Datum izlaska nije objavljen, no rečeno je da dolazi "uskoro", pa pazite na obavijest u vašim e-dućanima.