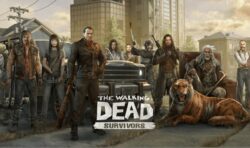 Preko 80 likova i nove priče u multiplayer survivalu The Walking Dead: Survivors, dolazi za svega tjedan dana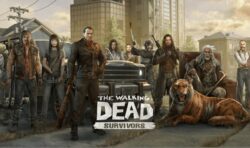 Svim fanovima The Walking Dead franšize dolazi novi veliki naslov. Izdavačka kuća Elex potvrdila je danas datum izlaska svoje najavljene mobilne strateške survival igre The Walking Dead: Survivors te predstavila nove detalje o igri.
Survivors donosi preko 80 ikoničnih likova iz ovoga strip serijala, kao i par novih likova. Vraćaju se Rick, Herschel i Glenn koji će biti dostupni odmah pri izlasku igre, koji je zakazan za 12. travnja kada izlazi na iOS i Android uređajima. Najavljene su i nove priče koje dosad fanovi nisu imali prilike iskusiti ni u jednom mediju vezanom za ovaj serijal.
Izrada i obrana svog grada, zajedno sa svojim suigračima/icama od drugih igarača/ica biti će glavno obilježje ove postapokaliptične akcije u kojoj svaki lik ima svoje posebnosti i sposobnosti.
Sa preko 1.5 milijun a predregistriranih igrača, sigurno će već u samom početku biti gužva na serverima i sve će biti puno akcije, za koju se neće trebati još dugo pripremati. Za sada nema spomena o izlasku ove igre na konzole i PC, već je rezervirana samo za mobilne platforme.