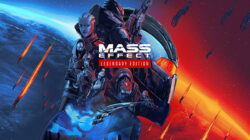 Mass Effect Legendary Edition je i službeno pozlaćen, izlazi sredinom idućeg mjeseca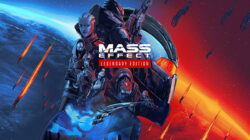 Nakon nešto dužeg čekanja, sredinom idućeg mjeseca konačno ćemo moći da zaigramo Mass Effect Legendary Edition.
Nekih novih odgoda za ovu dugo očekivanu remaster kolekciju ne bi trebalo biti, budući da su EA i BioWare i službeno završili njen razvoj te da je ista već na putu za tisak i distribuciju.
Mass Effect Legendary Edition has gone GOLD! It's been quite a journey – time to celebrate briefly. Maybe even dance a little… if that's you're thing. #MassEffect #Legendary pic.twitter.com/cvDmGjFrSi

— Mac Walters (@macwalterslives) April 9, 2021
Potvrda o "pozlaćenom" statusu Mass Effect Legendary Editiona stigla je sa službenog Twitter accounta BioWareovog producenta Maca Waltersa, a za slučaj da ste prespavali nekoliko zadnjih mjeseci, to znači da ćemo Mass Effect Legendary Edition (koji se inače sastoji od remasteriranih izdanja svih triju Mass Effect igara i čak 42 DLC-a koji su se za njih pojavili) na PS4, PS5, Xbox One, Xbox Series X/S i PC platformama vidjeti već 14. svibnja.