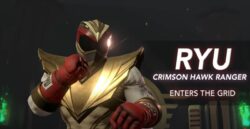 Vjerovali ili ne, Street Fighter likovi dolaze u Power Rangers: Battle for the Grid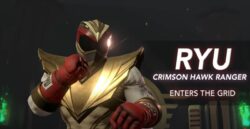 Power Rangers: Battle for the Grid, unatoč tome što možda ne uživa veliku popularnost, ima svoj dio fanova i kroz zandjih godinu dana je dobila puno novih likova i postala svima dosta zanimljivija fighting igra.
Potencijal koji je bio u početku osvježen je sa novim likovima, među kojima je najnovija Scorpina, a uskoro nam dolaze i dva lika iz Street Fighter serijala. Točnije, dolaze nam Ryu (kojeg možete detaljnije vidjeti u traileru) te Chun-Li. Ova suradnja između Lionsgate Gamesa i Capcoma, iako čudna, nije iznenadila neke koji su upoznati sa suradnjom ove dvije franšize u Power Rangers mobilnim igrama, no svakako je došla kao zanimljivo iznenađenje mnogima koji su možda i zaboravili na ovu igru. Kako igra, stari i novim SF likovi izgledaju, možete vidjeti u traileru koji je objavio IGN.
Power Rangers: Battle for the Grid je dostupan od 2019. godina na PC-u i svim konzolama.