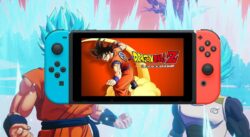 Nekoliko Bandai Namcovih igara uskoro i na Nintendo Switch konzolama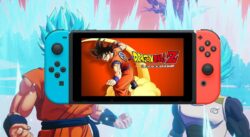 Ako je vjerovati novom leaku koji je osvanuo na Twitteru, Bandai Namco bi uskoro mogao na Nintendo Switch konzolama izdati cijeli set svojih igara.
Sudeći prema informacijama kojima raspolaže grupa leakera koja se krije pod imenom Leaky Pandy, Nintendo Switch bi uskoro mogao ugostiti nekoliko naslova, koji su već neko vrijeme dostupni na drugim platformama. Jedan od takvih naslova je i ranije spominjani Dragon Ball Z Kakarot, kojeg je na neki način prethodno leakao i sam Bandai Namco ali čiju službenu potvrdu još uvijek nismo dobili.
What we gathered so far that could be annouced (confirmed comming, not sure announced during next batch, will update):

DBZ Kakarot Switch SKU
Tales of Destiny PC/PS4/XBO/NS
Tales of Arise @ XBGP
Dark Souls expanding further into NS/Stadia
Gundam Breaker 4 PC/PS5/XBSX https://t.co/ML1JUJoikf

— LeakyPandy (@LeakyPandy) April 11, 2021
Među igrama koje ova leakerska grupa spominje u svome tweetu nalaze se dodatne Dark Souls igre, a kako smo na Nintendovoj hibridnoj konzoli do sada vidjeli samo prvi dio, za očekivati je da su u pitanju Dark Souls 2 i Dark Souls 3 – ili jedna ili obe.
Posljednja igra koja se našla na popisu ove skupine je Tales of Destiny. Ovaj hit iz 1997. godine navodno stiže na PS4, Xbox One, PC i Switch, no za sada nije poznato radi li se samo o reizdanju, remasteru ili punokrvnom remakeu.
Što je od svega navedenog istina, za sada možemo samo nagađati, no dolazak navedenih naslova na Nintendo Switch ne djeluje kao nešto što nije izgledno. Ipak, još ćemo morati pričekati da se Bandai Namco oglasi povodom ovog leaka i otkrije ili demantira poneku informaciju.