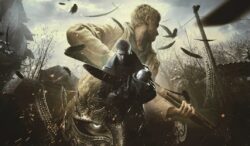 Novi Resident Evil VIllage demo službeno je najavljen, a očekuje nas u tri vremenski limitirane etape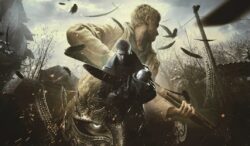 Capcom je tijekom novog Resident Evil Showcasea službeno predstavio novi, drugi po redu demo, koji će i ovaj put biti rezerviran samo za PlayStation konzole.
Za razliku od Maiden demoa, koji je bio dostupan samo na PlayStationu 5, novi demo ćemo moći da isprobamo i na PlayStation 4 konzolama i to u nekoliko etapa. Sam demo će biti podijeljen na dva dijela, pri čemu će se jedan odvijati u dvorcu, dok će drugi biti smješten u samo selo. Ono što je zanimljivo, jeste to da ćemo imati po pola sata da isprobamo svaki od dijelova.
Prvi dio, koji je smješten u selo, bit će dostupan za isprobavanje u periodu od 17. do 18. travnja u Sjevernoj Americi, odnosno od 18. do 19. travnja u Europi.
Drugi polusatni dio, koji će biti smješten u sam dvorac, čeka nas tjedan kasnije, te će biti dostupan u periodu od 25. do 26. travnja.
Nakon toga, za sve one koji su propustili da isprobaju navedene demo verzije stiže popravni u vidu kompletne demo verzije u trajanju od 60 minuta, tijekom koje će igrači moći slobodno da igraju i istražuju "seoce". Finalni demo bit će dostupan u periodu od 2. svibnja, pa sve do samog launcha igre.
Resident Evil VIllage u prodaju stiže 7. svibnja, a bit će dostupan u verzijama za PS4, PS5, Xbox One, Xbox Series X/S, PC i Google Stadiu.