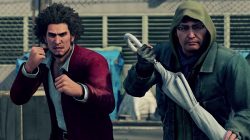 Buduće Yakuza igre će biti turn-based RPGovi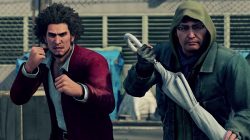 Kad je izašla  Yakuza: Like a Dragon, mnogi su primijetili popriličan odmak od prijašnjih igara u serijalu. Ne samo da smo imali novoga protagonista i nove likove, nego su se i akcijski elementi i borbe promijenile u turn-based RPG gameplay. Očito će to biti i praksa u idućim Yakuza igrama.
U razgovoru za IGN, redatelj serijala Toshihiro Nagoshi i producent Kazuki Hosokawa su rekli da je i službeno Yakuza serijal transformiran u turn-based RPG. No, predstavnici RGG Studija su rekli da to ne znači da su skroz gotovi sa klasičnom formatom ovih igara.
Naime, sada se akcijski elementi prebacuju na potvrđeni Judgement serijal, spin-off Yakuze. Lost Judgement će tako biti više sličan prijašnjim Yakuza igrama. I dok su mnogi pretpostavljali da će sudbina Yakuze ležati u turn-based RPG-u, sada smo dobili i službenu potvrdu, a RGG Studio očito čeka jako puno posla i puno varijacija unutar kojih će raditi svoje igre. Prvi novi proizvod bi trebao biti upravo Lost Judgement, koji izlazi 24. rujna.