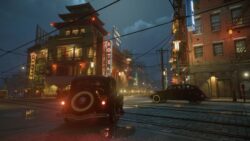 Pojavili su se novi detalji o Mafiji 4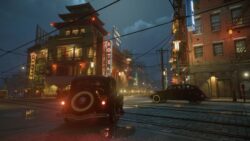 Ako je vjerovati novim glasinama, Hangar Games i 2K će uskoro najaviti četvrti nastavak Mafia serijala, a glavne zvijezde nove igr esu korumpirani policajac i sudac koji pokušavaju svrgnuti mafiju.
Prema najnovijim glasinama, igra se odvija unutar nekoliko vremenskih perioda i na više lokacija, uključujući i Lost Heaven i Saint Fortunu. Glavni lik u igri je policajac Hain koji se nenadano nađe usred svijeta organiziranoga kriminala zbog prijevare u kockanju. Igra će nuditi dvije opcije igranja, i kako priča dalje može ići, hoćemo li se pridružiti mafiji ili ćemo pokušati svrgnuti je sa trona i uhititi glavne aktere. Drugi glavni lik u igri je sudac koji ima posebne misije koje se tiču suđenja mafijašima, i to u vremenskom rasponu od 40-ih do 80ih godina prošloga stoljeća.
Naravno, ništa od ovoga nije službeno potvrđeno, pa moramo i dalje biti skeptični oko ovih informacija. No, svakako zvuče zanimljivo, a intriga bi trebala prestati sa službenim vijestima o Mafiji 4, i to možda već na E3 sajmu.
Za recenziju zadnjeg izašlog Mafia izdanja, pročitajte našu GG recenziju.