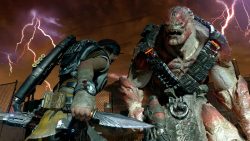 Gears of War 6 je još daleko od izlaska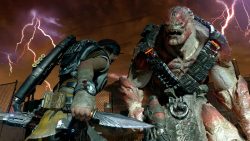 Izgleda da nećemo tako brzo vidjeti Gears of War 6 na Xbox Series X konzoli. Developerski studio Coalition koji stoji iza ovoga popularnoga serijala, najavio je kako su se dogodile neke veće promjene u njihovom timu zbog koje će njihove buduće igre izaći kasnije nego što su planirali.
Što se tiče samoga Gears of War serijala, na službenoj stranici "petice" navedeno je kako će budući nastavci biti rađeni u Unreal Engineu 5. Takva nadogradnja je nešto što će sigurno zahtijevati puno vremena, a izgleda da zbog toga i nećemo još neko vrijeme čuti za nijednu igru ove developerske ekipe. Tako su i naveli: "Želimo biti jasni oko toga da nećemo sad neko vrijeme objavljivati vijesti o našim projektima".
Srećom, Coalition nije gotov sa Gearsima 5. Operation 7 i Operation 8 su u dolasku, tako da će biti novoga sadržaja barem do kraja ove godine.