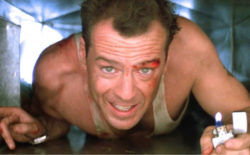 Dolazi li i John McClane u Call of Duty: Warzone?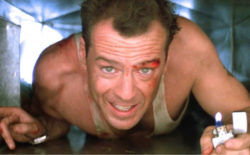 Yippee-Ki-Yay M * * * * *!!! Ultimativni "preživljavatelj" (op.a. jel to riječ?) iz osamdesetih stiže u COD: Warzone. OK, OK…nemamo službenu potvrdu, ali teško je da ono što slijedi u tekstu bude povezano s bilo kim drugim. Uz isto tako vrlo siguran dolazak još jedne legende iz osamdesetih, ovaj duo bi mogao biti dominantan u Verdansku.
Activision je kreirao novu webstranicu za izmišljenu tvrtku koja se bazi servisiranjem klima uređaja. Naziv tvrtke je "Nakatomi Duct Cleaning", koja pruža svoje usluge u Verdansku. Dodatan opis tvrtke kaže:"U sklopu Nakatomi Corp. divizije, majstori servisiranja svih klimatizacijskih sustava još od 1988".
Svi, pa i ptice na grani znaju da je John McLaine svoj prvi pohod (upravo kroz klima sustave i koridore) na teroriste "odradio" u sklopu Nakatomi Plaze u Los Angelesu. Nadamo se mega prljavom,  obučenom u potkošulju i krvavih bosih nogu "skinu". Sve drugo bi bilo besmisleno.