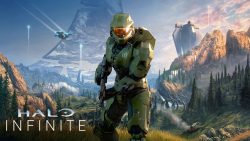 Novi trailer za Halo Infinite je u pripremi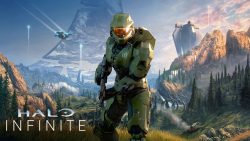 Developer Joseph Staten, zaslužan za Halo Infinite, nagovjestio je kako je novi trailer u pripremi, a nagađa se da bi trailer mogao biti prikazan na E3 2021 sajmu.
Igra je originalno trebala izaći koncem 2020. godine kao launch naslov za Xbox Series X/S. Kako god, siromašan prikaz igre tijekom Xbox Game Showcasea u srpnju prošle godine je naterao Microsoft i 343 Industries da odgode izlazak. Studio fokusiran na izradu Haloa je nedavno počeo izbacivati ažuriranja o tome kako igra napreduje, uključujući i kompletan redizajn pištolja za Halo Infinite.
Ipak, nije sve tako bajno za 343 Industries. Prema navodima bivšeg zaposlenika koji je radio u studiju, Microsoft je optužen za prekovremeni rad zaposlenika. Izgleda da su preambiciozni planovi i potreba za peglanjem enginea doveli do toga da uposlenici moraju posvetiti život kako bi vratili igru na pravi put.
Developer 343 Industriesa, Joesph Staten, je nagovjestio kako je novi trailer za Halo Infinite na putu. U objavi na Twitteru, bivši Bungiev pisac i redatelj kinematografije podijelio je sliku niza sekvenci iz programa Adobe Premiere. Uz sliku, Staten je izjavio kako je ovo "sažetak mog tjedna", što može aludirati na to da radi na nekakvom traileru. To je dovelo do nagađanja igrača koji misle da bi se nove snimke mogle otkriti na E3 2021.
Summary of my week: pic.twitter.com/wfX9WyWW9p

— Joseph Staten (@joestaten) May 8, 2021
Prošlog tjedna, jedan je leaker nagovjestio neke od Microsoftovih planova za nadolazeći E3. Da se podsjetimo, E3 je prošle godine otkazan zbog pandemije COVID-19, ali ove godine se vraća u digitalnom formatu. Prema Klobrilleu, igre kao što su Halo Infinite, Starfield i Forza Horizon 5 bit će glavni fokus Microsoftova sastanka.
Iako je 343 Industries pokazao par screenshotova otkako je odgođen Halo Infinite, fanovi nisu dobili dobar pogled na igru već neko vrijeme. Za igru koju se očekuje da izađe na jesen, E3 2021 je savršeno vrijeme da se igrači impresioniraju i izgradi hype oko lansiranja igre.