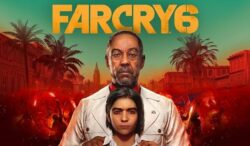 Datum izlaska za Far Cry 6 pomaknut je negdje prije travnja iduće godine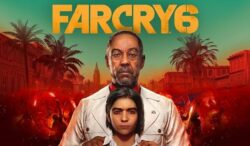 Mnoge igre su prošle godine bile odgođene, a u njih spada i Far Cry 6. Iako inicijalno planiran da izađe u veljači ove godine, Far Cry 6 je naknadno još jednom odgođen i još uvijek nema točan datum izlaska. No, zahvaljujući posljednjem Ubisoftovom financijskom izvješću, još jednom smo dobili potvrdu da je izlazak ove igre i dalje u planu do kraja ove fiskalne godine, odnosno do do travnja 2022. godine.
Isto tako, neke druge Ubisoftove igre kao što su Riders Republic, The Division: Heartland i Tom Clancy's Rainbow Six Quarantine također bi trebale izaći do travnja 2022. godine. Skull and Bones, pomorski naslov Ubisoft Singapura, pomaknut je za sljedeću fiskalnu godinu i stiže nakon travnja 2022. ali prije travnja 2023.
Za pohvaliti je rekordan broj igrača, preko 141 milijun igrača na PC-u i konzolama, koji je Ubisoft tokom prošle financijske godine okupio u svojim igrama.
Suosnivač i izvršni direktor Ubisofta, Yves Guillemot, rekao je: "naša postava u fiskalnoj 2022. godini će biti najraznovrsnija ikada, s ambicioznim planovima nakon lansiranja, kao i sa Premium i Free to Play naslovima. Naši financijski ciljevi održavaju inicijative rasta kojim je za cilj dugoročno stvoriti značajniju vrijednost."