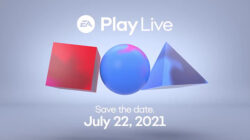 EA ipak preskače E3 2021 – EA Play Live 2021 event najavljen za kraj srpnja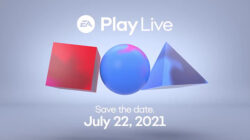 Izdavač Electronic Arts najavio je kako se njegov EA Play event zaista vraća ovoga ljeta. EA je odlučio održati svoj vlastiti event mjesec dana kasnije u odnosu na E3 2021, koji se inače održava u mjesecu lipnju.
Objavom na Twitteru, Electronic Arts je otkrio da će se EA Play event održati u četvrtak, 22.srpnja. Ovaj datum ukazuje na to EA želi veći prostor između vlastitih najava i onih što se mogu dogoditi na E3 2021. Doduše, ne zna se hoće li mjesec srpanj postati standard što se tiče održavanja budućih EA Play događaja.
EA Play Live is coming back July 22nd. Save the date! pic.twitter.com/qh9OOGhPTm

— Electronic Arts (@EA) May 11, 2021
Osim što je najavio event, EA nije ništa rekao o tome što ćemo na njemu vidjeti. Za sada je samo rečeno da će dodatne informacije biti otkrivene kako vrijeme bude prolazilo. No, ako bismo već morali procijeniti što bi EA mogao otkriti na EA Playu, nekako mislimo kako bi Battlefield 6 mogao biti prikazan u nekom obliku, pošto je potvrđeno kako će navedena pucačina imati svoje predstavljanje u lipnju. Kada se sve ove uzme u obzir, EA Play bi ove godine mogao biti zanimljiviji nego inače, jer još uvijek ne znamo što nam to izdavač planira pokazati.