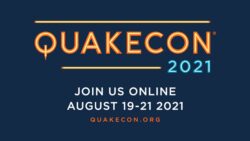 QuakeCon će ove godine biti održan u online-only formatu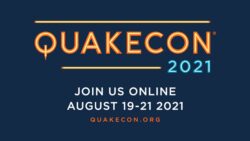 Prošlo je godinu dana otkako nas je ova pandemija zadesila, ali neki gaming eventi pokušavaju provesti ideju povratka fanova na njihove sajmove. To neće biti slučaj sa QuakeConom. Čini se da će Bethesdin show ostati na online-only formatu ove godine.
QuakeCon je podijelio vijest na Twitteru jučer, najavivši otkazivanje live događaja, a umjesto toga organiziranje online-only eventa za sve fanove.
We can't wait to get back to Dallas with our QuakeCon family, but for the continued safety of our staff, the volunteers, and the community, this year's QuakeCon will once again be a digital-only event. We'll have all the Peace, Love, and Rockets – remotely – August 19-21. pic.twitter.com/8EaM7EY5Sv

— QuakeCon (@QuakeCon) May 11, 2021
Unatoč tome što nemamo nikakav lineup objavljen od strane Bethesde, nekako je za očekivati da bismo mogli čuti još neku informaciju o Deathloopu, koji bi trebao izaći u rujnu. Prikaz Starfielda i The Elder Scrollsa VI za sada ostaju nepoznanica, baš kao i nova Indiana Jones igra.