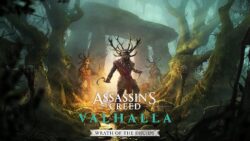 Stigao je launch trailer za Assassin's Creed Valhalla: Wrath of the Druids ekspanziju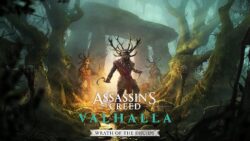 Wrath of the Druids ekspanzija za Assassin's Creed Valhallu je pred izlaskom. U prodaju stiže već sutra, a povodom njenog dolaska, Ubisoft je objavio i odgovarajući launch trailer.
Za slabije upućene, Wrath of the Druids ekspanzija vodi Eivora sve do obala Irske, gdje ga/ju očekuje borba sa opasnim druidskim kultom i brojnim natprirodnim bićima. Naravno, uz potpuno novi setting, očekuje nas i tona sadržaja, oružja, skillova i još mnogo mnogo toga. Mi ovu ekspanziju igramo već neko vrijeme i uskoro donosimo svoje dojmove. Do tada, vrijedi naglasiti kako će ista već od sutra, 13. svibnja, biti dostupna na PS4, PS5, Xbox One, Xbox Series X/S i PC platformama.