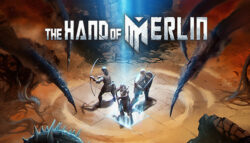 The Hand of Merlin je izašao u early access formatu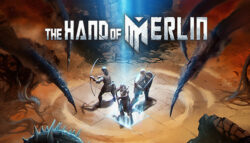 RPG na poteze The Hand of Merlin nedavno je ušao u early access fazu. Igra dolazi iz indie studija Room-C Games, a proizvedena je u suradnji s Croteamom.
U igri putujete s grupom heroja preko karte svijeta podijeljene na polja. Vaš cilj je oputovati od Albiona do Jeruzalema. Što putovanje duže traje, to će više srednjovjekovni svijet biti zahvaćen zlim silama. Svijet je nadahnut povijesnim modelima, poput Al-Andalusa (dio Pirenejskog poluotoka koji je dugo bio pod muslimanskom vlašću), miješa se s arturskom legendom, dok je za nadahnuće kozmičkim horrorom zaslužan H.P. Lovecraft.
Biti ćete svjedok raznih susreta s NPC-ima na karti svijeta ili ćete se boriti za svoj život u taktičkim 24-satnim bitkama. Ako vaša grupa padne, svijet će biti zahvaćen tamom i vaše će putovanje krenuti ispočetka u alternativnom svemiru u kojem su elementi na karti svijeta proceduralno generirani.
Očekuje se da će The Hand of Merlin biti u early accesu četiri do šest mjeseci. Prema developerima, svi osnovni gameplay elementi su tu, a puna verzija trebala bi sadržavati više sadržaja poput novih heroja, uroka i neprijatelja.
Early access verzija The Hand of Merlin dostupna je na Steamu, Epic Gamesu i GOG.com, a trailer za pomenutu igru možete pogledati ispod.