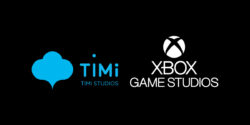 Xbox Game Studios se udružio s Tencentovim Timi Studiosom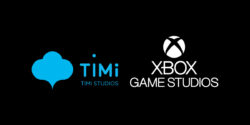 Timi Studios, jedan od najvećih svjetskih developera igara u vlasništvu kineskog industrijskog diva Tencenta, sklopio je "strateško partnerstvo" s Xbox Game Studiosom.
Analitičar Niko Partnersa Daniel Ahmad prvi je primijetio vijest, napominjući kako kinesko priopćenje ne daje puno informacija o partnerstvu, ali kaže da će se "vrtjeti oko novih iskustava u igrama".
Timi Studios, koji je navodno zaradio 10 milijardi dolara u 2020. godini, zaslužan je za mobilne naslove poput Honor Kings i Call of Duty Mobile. Developer također radi na Pokemon Unite, besplatnom MOBA naslovu koji stiže na mobitele i Nintendo Switch.
Tencent's Timi Studios (Honor of Kings, Call of Duty Mobile) has formed a strategic partnership with Xbox Game Studios.

Not much info atm but will revolve around new game experiences. https://t.co/iYoBJm0FJD pic.twitter.com/QJgmqx33RQ

— Daniel Ahmad (@ZhugeEX) May 13, 2021
Sa novim partnerstvom, moguće je da ćemo vidjeti hrpu mobilnih igara za Xbox platformu. Timi i Xbox Game Studios mogli bi razviti mobilnu igru za bilo koje postojeću Microsoftovu franšizu, kao što je,  recimo, Halo, Forza ili Gears of War.