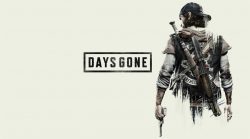 Days Gone je broj 1 na Steamovoj globalnoj listi najprodavanijih igara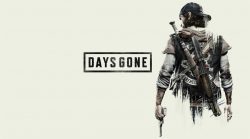 Sony Interactive Entertainment počeo je sa objavljivanjem nekih od svojih najboljih igara na PC-u, a nedavno je i PlayStation Studios dobio stranicu na Steamu.
Druga velika AAA igra na PC-u od PlayStationa, Days Gone, već je dosegla prvo mjesto na Steamovoj globalnoj prodajnoj listi, što je nezavisni analitičar video igara Benji-Sales na Twitteru objavio.
Days Gone just hit the #1 Global Top Selling game on Steam right at launch

Curious to see how it performs on PC overall. This is the 2nd major PlayStation 1st party PS4 game to launch on Steam after Horizon Zero Dawn last year. Rooting for it to do well as I loved the game pic.twitter.com/7OlsWLScl6

— Benji-Sales (@BenjiSales) May 18, 2021
"PlayStation Studios je dom za razvoj izvanrednih i impresivnih igara tvrtke Sony Interactive Entertainment, uključujući neke od najpopularnijih i kritički hvaljenih naslova u povijesti zabavne industrije", tako stoji na PlayStation Studios stranici na Steamu.
Treba reći da to ne znači da je Days Gone sveukupni uspjeh za Sony PlayStation na PC-u zbog načina na koji Steam prati svoje najbolje prodavače. Međutim, to znači da je Days Gone imao dobar početak svog života na PC-u. Ostaje nam za vidjeti kako se Days Gone vrti na PC-u tokom sljedećih tjedana i mjeseci, te hoće li doživjeti istu slavu kao kada je prvotno lansiran za PS4.