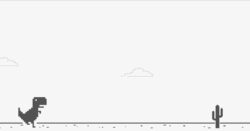 Chromova Dinosaur igra stiže na Android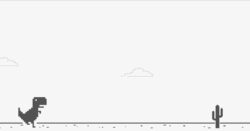 Biti bez internetske veze jedna je od najfrustrirajućih stvari koja nam se danas može dogoditi, pogotovo ako je koristimo za rad u vezi s poslom ili školom. No, za to vrijeme, Google Chrome omogućuje vam igranje s dinosaurom izravno u pregledniku, a korisnici Androida to će moći učiniti i s vlastitim widgetom.
Prije su korisnici iOS-a već imali widget za igru dinosaura, ali oni koji imaju Android telefon također će ga uskoro dobiti. Prema stranici 9t05Google, Chrome kod za Android otkrio je neke widgete koji dolaze na ovaj OS, a među njima imamo i dinosaur igru.
Točnije, stići će s Androidom 12 kada Google obnovi svoje widgete za ovaj operativni sustav. Nažalost, nemamo određeni datum za objavljivanje ovog ažuriranja.