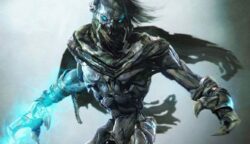 Legacy of Kain: Soul Reaver navodno dobiva remaster – njegovu najavu mogli bismo vidjeti već ove godine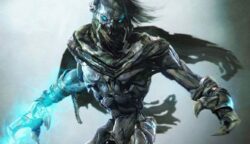 Prema informacijama koje nam stižu od prilično pouzdanog insajdera, Legacy of Kain: Soul Reaver mogao bi konačno dobiti remaster.
Shpeshal_Nick, podcaster i suosnivač XboxEre, spomenuo je u posljednjoj epizodi svoga podcasta da mu je anonimni izvor rekao da će ova igra biti uskoro dobiti svoj remaster i ne samo to, već da će biti najavljena negdje ove godine.
Nick je sa svojim izvorom provjerio radi li se o remasteru ili remakeu, a oni su potvrdili da je riječ o remasteru, iako se definicija ovog izraza razlikuje od osobe do osobe. Odnosno, to bi moglo biti jednostavno grafičko poboljšanje ili potpuna reimaginacija naslova slična onoj kakvu je prošao Demon's Souls. Tijekom podcasta raspravljalo se o ovoj temi, a većina se složila da objavljivanje remastera za 22 godine staru igru ne bi imalo puno smisla.
Nick smatra da će navedeni remaser biti najavljen već ove godine – možda na PAX-u ili tijekom The Game Awardsa. PAX se obično održava sredinom srpnja, a ovogodišnji The Game Awards  još nema datum, ali će se zasigurno održati u prosincu.