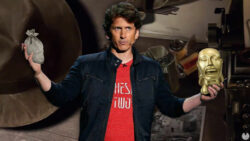 Todd Howard progovorio o razvoju Indiana Jones i The Elder Scrolls VI igara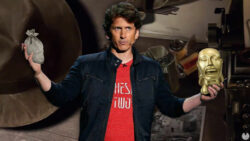 Iako smo svi uzbuđeni zbog izlaska Starfielda sljedeće godine, fanovi ne zaboravljaju činjenicu da su novi The Elder Scrolls i igra Indiana Jones također u razvoju. Povodom toga izvršni producent Bethesde Todd Howard pružio je novosti o razvoju ovih naslova.
U intervjuu za Telegraph, Howard je govorio o stanju u kojem se nalaze ova dva projekta. Nažalost, čini se da je prošlo puno vremena, a mi o ovim naslovima nismo vidjeli ništa konkretno. Za početak, The Elder Scrolls VI još je uvijek u fazi dizajniranja. Slično tome, otkriveno je da je Creation Engine 2 stvoren imajući u vidu Starfield i iduću igri iz najpopularnijeg Bethesdinog serijala.
S druge strane, što se tiče igre Indiana Jones, Howard je spomenuo da je izvornu ideju predstavio Georgeu Lucasu još 2009. godine i od tada se bori da ovaj projekt postane stvarnost. Isto tako, otkriveno je da je MachineGames, švedski studio odgovaran za Wolfenstein reboot, bio pravi izbor zbog sjajnog posla koji su napravili, kada je u pitanju zabavni storytelling.
Evo što je Howard imao reći o ovom naslovu:
Jako mi se sviđa Indiana Jones, ali nikada nisam mislio da ću dobiti priliku napraviti igru. O tome ćete čuti više u budućnosti. No, Machine Games je bio najbolji izbor za ovu igru i rade fenomenalan posao.
Trenutno nema podataka vezanih uz datum izlaska ovih naslova, a s obzirom na pristup koji Bethesda zauzima ka Starfieldu, mislimo da ih nećemo vidjeti još barem nekoliko godina.