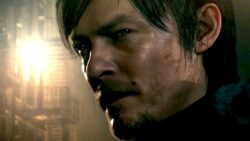 Je li Norman Reedus upravo nagovijestio povratak Silent Hillsa?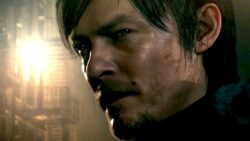 I dok čekamo da se trakavica zvana Abandoned konačno počne raspetljavati, jutros rano je osvanuo još jedan mogući dokaz da bi novi Silent Hill (ili da budemo precizniji Silent Hills) mogao biti znatno bliže nego što mislimo.
Novi potencijalni teaser za sve izvjesniji Silent Hill stigao nam je ovoga jutra sa Instagram profila glumca Normana Reedusa, koji je objavio uvrnuti i prilično kriptični video klip u kojem je Robbie the Rabbit, dobro poznati "zeko" iz Silent Hilla 3.
 

View this post on Instagram

 
Zašto bi Reedus objavio ovakav post, pitate se? Najočitiji odgovor na to pitanje bio da se radi o teaseru za povratak Silent Hillsa, u kojem je ovaj glumac trebao tumačiti glavnu ulogu. Naravno, opće je poznato da je nezaboravni P.T. zapravo bio teaser za Silent Hills, na kojem su zajedničkim snagama radili još i Hideo Kojima i Guillermo del Toro, a koji je nakon ne baš ugodnog razilaženja između Konamija i Kojime u potpunosti otkazan. Premotamo li film prema naprijed, sjetit ćemo se svih tih silnih glasina o povratku ovog ostvarenja, koje kruže zadnje dvije godine. Naravno, tu je i misteriozni Abandoned, za kojeg mnogi vjeruju da bi zapravo mogao biti paravan za Kojimin povratički Silent Hills. U svakom slučaju, odgovore na barem neka pitanja trebali bismo dobiti vrlo brzo.