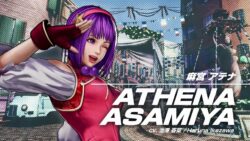 Athena Asamiya dobila svoj trailer za King of Fighters XV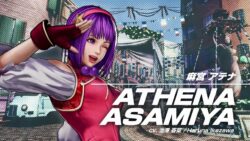 SNK nam je predstavio još jednu novu borkinju za predstojeći King of Fighters XV. Ovoga puta na red, točnije, 26ta po redu, je povratnica Athena Asamiya.
Athena je ujedno potvrđena kao članica SuperHeroine tima koji će imati posebnu priču u single playeru, kao i neki drugi timovi koje ova igra sastavlja kroz ovo tjedno predstavljanje likova.
Athena Asamiya, Mai Shiranui i Yuri Sakazakisu udružene u Team Super Heroine, a biti će važan dio igre u kojoj će se moći odvijati team bitke 3-na-3.
King of Fighters XV izlazi u prvom kvartalu iduće godine.