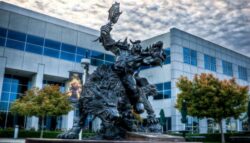 Bivši Blizzardovac poziva na sindikalno udruživanje u industriji videoigara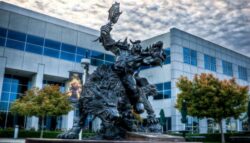 Jeff Strain, bivši Blizzardov zaposlenik i suosnivač ArenaNeta i Undead Labsa, objavio je pismo u kojem se zalaže za sindikalno udruživanje u industriji videoigara, uputivši poziv svim svojim zaposlenicima da se udruže.
Strainovo pismo naslova "Vrijeme je" spominje da ga nedavna tužba protiv Activision Blizzarda nimalo ne iznenađuje, te da ga je čak i tijekom prvih dana rada, njegova radna kultura na kraju prisilila da da otkaz i osnuje ArenaNet. Ovdje je izvadak iz navedenog pisma objavljenog od strane IGN-a:
Otkrića o Activision Blizzardu ovog tjedna ostavila su me zgroženim – ali ne i iznenađenim. Pridružio sam se Blizzardu tijekom njegovih početaka kao programer 1996. godine, kada je bilo samo nekoliko desetaka zaposlenih.

Trebamo sindikalnu organizaciju.

Sindikati su osnovani u ovoj zemlji kako bi zaštitili radnike od nepoštenog, okrutnog, neprihvatljivog i nezakonitog postupanja od strane tvrtki. To je njihova svrha. Ako ovaj tjedan ne pokaže da našim kolegama treba prava baza zaštite, ne mogu zamisliti koliko će ovo biti još gore.

Ja sam poduzetnik, veteran tri uspješna nezavisna studija. Vrlo sam upoznat s financijskim, pravnim, ugovornim i organizacijskim uvjetima razvoja videoigara. Također znam da se nemam čega bojati sindikalne organizacije, niti bilo koje tvrtke koja pošteno plaća svoje zaposlenike, pruža kvalitetno zdravstveno osiguranje, poštuje svoje zaposlenike i potiče zdrav i ispunjen život. 
Strain kaže da je tijekom svoje 25-godišnje karijere čuo slične priče od više razvojnih programera i smatra da su to već kronični problemi. S obzirom na to, Strain zahtijeva sindikalnu organizaciju. Hoće li njegove riječi doprijeti do milijuna developera, ostaje nam da vidimo.