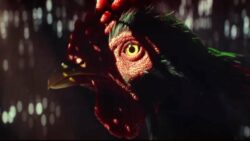 Novi trailer za Far Cry 6 predstavlja nam neustrašivog Chicharrona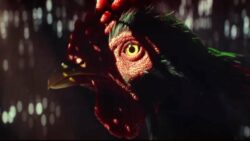 Far Cry 6 će biti krcat zanimljivim likovima, ali i životinjama koje će nam biti dio Fangs for Hire opcije, a svakako najzanimljivi suborac bit će Chicharron.
Ne, Chicharron nije nikakav medvjed, vuk ili puma. Nije čak ni pas (sorry, Chorizo), već veoma nabrijani i prilično neugodni pijetao, uvijek spreman za borbu. Trailer koji je pred vama nosi prigodno ime "Chicharron Run", a zapravo predstavlja origin priču za ovog neobičnog heroja. Kako je Chicharron od običnog sudionika u ilegalnim borbama pijetlova uspio da se nametne kao jedan od vjernih saveznika Dani Rojas, pogledajte ispod.
Meet Chicharron, Yara's deadliest fighter with wings. Group up with the Fangs for Hire and the Guerrillas to take down Far Cry's greatest villain yet, Antón Castillo, when Far Cry 6 launches October 7.

— Far Cry 6 (@FarCrygame) September 28, 2021
Far Cry 6 u prodaju stiže 7. listopada, a bit će dostupan u verzijama za PS4, PS5, Xbox One, Xbox Series X/S, PC i Google Stadiu.