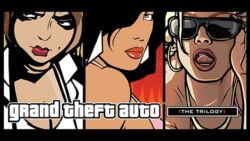 Pojavila se još jedna informacija koja navodi da uskoro izlazi Grand Theft Auto: The Trilogy Remaster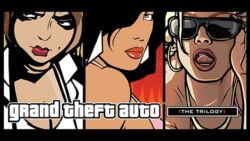 Nakon prošlomjesečnih glasina oko dolaska remasterirane kolekcije GTA naslova sa PlayStationa 2, sada smo dobili i vijest o rating iste kolekcije u Koreji.
Kao što znamo, rating koji se dodijeljuje u raznim državama zna ukazivati prije vremena na neke igre koje su u planu, i rijetko kad su to dezinformacije, pa vrijedi svakako uzeti u obzir da se za korejsko tržište pripema bundle imena Grand Theft Auto: The Trilogy – The Definitive Edition.
U opisu naslova se navodi kako kolekcija sadrži Grand Theft Auto III, Grand Theft Auto: Vice City i Grand Theft Auto: San Andreas te da će biti dostupni za PlayStation 4 i PlayStation 5.
Grant Theft Auto: The Trilogy – The Definitive Edition has been rated in Koreahttps://t.co/XL9AAhOC0E pic.twitter.com/af4rk2EfoP

— Nibel (@Nibellion) September 30, 2021
Prijašnje glasine su navodile kako će remasteri biti pokrenuti u Unreal Engineu i da će biti mješavina nove i stare grafike iz igara. Neki navode da bi se kolekcija mogla naći na tržištu već u studenom ove godine, a neki da nam dolazi tek iduće godine. Rockstar još šuti.