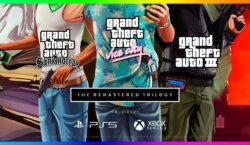 Novi video za GTA The Trilogy – Definitive Edition posvećen je tehničkim poboljšanjima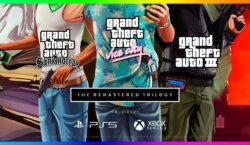 Ako vas prvi trailer za GTA:The Trilogy – The Definitive Edition nije oduševio, možda će ovaj novi neslužbeni video koji prikazuje tehnička poboljšanja naspram originala promijeniti vaše dojmove.
Jedan YouTuber, imena ENXGMA, je izdao novi video koji prikazuje malo detaljnije kako su ovi klasici sa PlayStation 2 grafikom prebačeni u donekle novo ruho. Iako mnogi čitatelji na našem portalu ne dijele preveliko oduševljenje sa novim izgledom igre, svakako se vidi napredak i osvježenje u osvjetljenju, teksturama, pa i izgledu nekih od likova. A i sada u ovom video vidimo jasnije koliko su ipak neki dijelovi igre, pogotovo GTA 3, promijenjeni s obzirom na original.
Svakako nam javite svoje reakcije, a sada kliknite na "play":