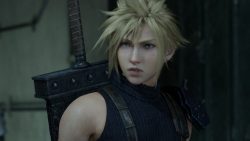 Final Fantasy 7 Remake napokon dolazi na Xbox?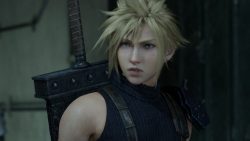 Final Fantasy 7 Remake još nije došao na Xbox konzole, no pojavile su se naznake kako bi uskoro mogao. Remake je izašao u proljeće prošle godine samo za PlayStation 4, te ovoga ljeta za PlayStation 5, no "obećane" verzije za PC  i Xbox se još nisu pojavile.
Ovoga tjedna se na službenom kineskom Xbox Twitter profilu pojavio Final Fantasy VII Remake na popisu igara koje će se predstaviti u sklopu proslave 20. godišnjice Xboxa idućega mjeseca. Taj tweet je doduše obrisan naknadno, no primijećen je od strane mnogih i sada s eveć očekuje potvrda dolaska igre na Xbox i PC (koji je također bio naveden u tweetu) idućega mjeseca.
Apparently Xbox China posted an option of FF7 Remake in the thread then deleted tweet….it shows Xbox 20th anniversary so could they announce it at event next month? #Xbox

As always take it with grain of salt #FF7Remake pic.twitter.com/scFKUlZSWn

— HazzadorGamin, Dragon Of Dojima Gamin (@HazzadorGamin) October 25, 2021
Naravno, Square Enix i Microsoft se nisu osvrnuli na ovu objavu i špekulacije koje ih prate vezano za popularni remake i dolazaka na Xbox konzole. No, za mjesec dana ćemo dobiti sigurnu potvrdu o tome da li su nadanje fanova za dolazak Final Fantasy VII Remakea na Xbox i PC bila opravdana.