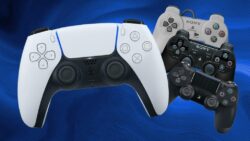 Je li Sony konačno pronašao rješenje za PS1, PS2 i PS3 backwards kompatibilnost?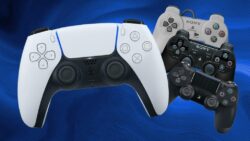 Kao što je već poznato, PlayStation 5 je nažalost za sada backwards kompatibilan samo sa PlayStationom 4, no ako je vjerovati novim informacijama, u pripremi je posebni patent koji bi vlasnicima Sonyjeve nove konzole trebao omogućiti da zaigraju igre sa ranijih PlayStation sistema.
Ovih dana, pojavili su se detalji novog patenta Sony Interactive Entertainmenta, iza kojeg stoji arhitekt PlayStationa 5 Mark Cerny, a čiji puni naziv glasi "Backward Compatibility Through Use of Spoof Clock and Fine Grain Frequency". Navedeni patent se navodno odnosi upravo na mogućnost dodavanja backwards compatibility podrške za PlayStation 5, možda čak i PlayStation 4, a zahvaljujući kojoj bismo na spomenutim konzolama mogli zaigrati PS1, PS2 i PS3 igre.
New @cerny patent sure@sounds like he's nailed BC for older #PlayStation consoles pic.twitter.com/7n8zyzjcic

— Shaun (@shaunmcilroy) January 12, 2022
Iako bi se doista moglo raditi o nečemu što će na Sonyjeve nove konzole konačno donijeti punu backwards compatibility podršku, podsjećamo i na to kompanije poput Sonyja konstantno prijavljuju raznorazne patente, od kojih većina nikada ne izađe iz svoje konceptualne faze, stoga ćemo još pričekati prije nego što požurimo sa bilo kakvim zaključcima. Naravno, ništa nas neće spriječiti da se i dalje nadamo da ćemo sve one nezaboravne PlayStation klasike kad-tad zaigrati i na aktualnom hardveru.