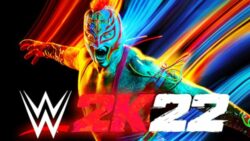 Iscurio cover i novi detalji WWE 2K22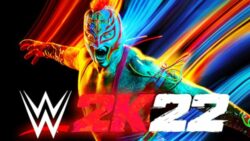 Sudeći prema leaku koji je jutros osvanuo na Twitteru, na coveru igre WWE 2K22 naći će se Rey Mysterio.
Prema informacijama koje je putem Twittera objavio TechnikNews, spomenuti kečer će biti lice zaista cool covera ovogodišnjeg izdanja popularne hrvačke igre.
Isti izvor navodi da će i prednarudžbe za igru biti uskoro dostupne. Također, trodnevni rani pristup igri trebao bi biti dostupan od 8. ožujka, što znači da bi sama igra trebala izaći tri dana kasnije, dakle 11. ožujka.
Exclusive first look at the #W2K22 Cover, pre-order soon pic.twitter.com/d7BhmgbrKk

— Nils Ahrensmeier (@NilsAhrDE) January 16, 2022
Kako doznajemo, u ponudi će biti i WWE 2K22 Deluxe Edition, koji će obuhvatiti i Undertaker Immortal Pack i Season Pass. Undertaker Immortal Pack će se sastojati od triju dodatnih verzija Undertakera (Phantom Mask Undertaker, Lord of Darkness Undertaker i Boneyard Match Undertaker) te MyFaction EVO kartica Undertakera i određenih MyFaction perkova i bonusa.
WWE 2K22 je trenutno u razvoju za PS4, PS5, Xbox One, Xbox Series X/S i PC.