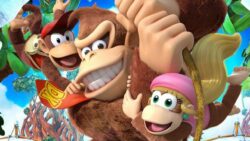 Novi Donkey Kong je navodno u pripremi za Nintendo Switch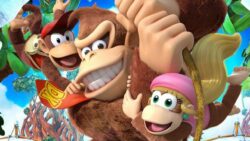 Donkey Kong Country: Tropical Freeze je izašao 2014. godine, i to je zapravo zadnja izdana Donkey Kong igra za Nintendove platforme. Ono što zanima mnoge fanove jest kada bi mogla doći nova igra, a navodno je jedna u pripremi.
Nate the Hate je, uz sve ostalo o čemu smo pisali, posvetio par minuta u svom podcastu i glasinama vezanima za nove Donkey Kong. Igra je, prema njemu, u izradi za Nintendo Switch. No, malo što je izuzev toga rekao. Niti ne zna je li 2D ili 3D niti ne zna hoće li biti uopće najavljena ove godine. Ono o čemu jest više govorio jest o novom Donkey Kong tematskom parku koji je otvara u Nintendovom lunaparku u Japanu. Nintendo navodno planira spojiti otvaranje tog dijela parka sa igrom, a znači li to da će onda i Nintendo Switch Donkey Kong igra izaći ove godine, ostaje da vidimo.
Ponavljamo, ovo su sve ipak glasine. Nate the Hate često ima zanimljive informacije, no nisu sve točne, a ova je donekle preopćenita da možemo zaključiti išta konkretnije.