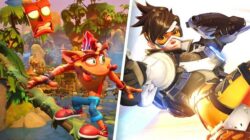 Donosimo popis svih franšiza koje je Microsoft dobio kupovinom Activision Blizzarda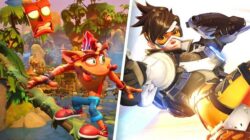 Jučer je poput bombe odjeknula vijest o Microsoftovoj kupovini Activision Blizzarda. Forumi i društvene mreže su usijane od komentara na novu Microsoftovu mega akviziciji. Neki ovaj Microsoftov potez smatraju sjajnim za cijelu gaming industriju, drugi na njega gledaju kao na novi pokušaj monopola na gaming sceni, a mnogi se i dalje pitaju hoćemo li naslove kao što su Call of Duty, Crash Bandicoot ili Tony Hawk vidjeti i na drugim platformama, prije svega na PlayStationu. No, kako god, Microsoft je za nepunih 70 milijardi dobio popriličan broj Activisionovih i Blizzardovih razvojnih timova, ali i cijeli niz IP-jeva koji će nakon finalizacije cijele akvizicije pripasti ovog gigantu.
O kojim se sve IP-jevima i franšizama radi, možete vidjeti ispod:
Apache Air Assault
Blood Drive
Blackthorne
Blur
Cabela serijal
Caesar
Call of Duty
Candy Crush
Commander Keen
Crash Bandicoot
Diablo
DJ Hero
Empire Earth
Gabriel Knight
Geometry Wars
Guitar Hero
Band Hero
Gun
Hearthstone
Heroes of the Storm
Hexen
Interstate '76
King's Quest
Laura Bow Mysteries
Little Computer People
The Lost Vikings
Mixed Messages
MTX Mototrax
Overwatch
Phantasmagoria
Pitfall
Police Quest
Prototype
Rock 'n' Roll Racing
Quest for Glory
River Raid
Singularity
Skylanders
Solider of Fortune
Space Quest
Spyro the Dragon
StarCraft
Street Hoops
Tenchu
TimeShift
Tony Hawk's Pro Skater
True Crime
Wizards and Warriors
World of Warcraft
Wreckless
Zenji
Zork.
Priznajemo, popis IP-jeva koji će pripasti Microsoftu nakon završetka ove velike akvizicije doista je dugačak i šarolik. Što će Microsoft sa njima na kraju učiniti i očekuje li nas možda u budućnosti povratak pojedinih zaboravljenih franšiza, poput Tenchua, True Crimea ili Skylandersa, ostaje nam da vidimo.