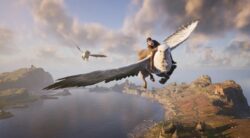 Brazilski ogranak Warner Brosa tvrdi da Hogwarts Legacy ipak izlazi ove godine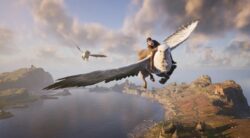 I dok autori Hogwarts Legacyja mudro ćute, Harry Potter fanovi i cijela gaming scena u posljednje vrijeme je doslovno zatrpana potpuno oprečnim glasinama i leakovima. Prema jednim glasinama, razvoj igre je pri samom kraju i ista stiže već tijekom narednih mjeseci. Druge glasine govore da nas veliko razotkrivanje igre očekuje već tijekom veljače. No, prema onim najnovijim, koje su se pojavile tijekom nekoliko posljednjih dana, Avalanche Software ima ozbiljnih problema sa razvojem igre čak do te mjere da se spominje mogućnost da ista bude odgođena za 2023. godinu.
Izostanak bilo kakve medijske aktivnosti vezane za Hogwarts Legacy već duže vrijeme definitivno se poklapa sa ovim posljednjim glasinama, no sudeći prema novoj objavi brazilskog ogranka Warner Brosa, dugoočekivani akcijski RPG smješten u Potterverse ipak stiže ove godine.
A Hogwarts de 1800 está de portas abertas para você em #Hogwarts Legacy, um #RPG de ação em mundo aberto na mais famosa escola de magia e bruxaria do mundo. Qual vai ser o seu legado? pic.twitter.com/YSiJdE66hW

— Warner Play (@WarnerPlayBR) January 17, 2022
Naime, WB Games Brazil se putem Twittera službeno oglasio povodom spomenutih glasina, još jednom naglasivši kako igra izlazi ove godine.
Sličnog mišljenja je i poznati insider AccountNGT, koji tvrdi da razvoj igre napreduje lijepo i da bi se ista u prodaji trebala pojaviti nekada tijekom trećeg kvartala ove godine, dakle u periodu od srpnja do rujna. Naravno, nitko nije otpisao mogućnost da Warner Bros. taktikčki odgodi igru, kako bi sa njenim izlaskom izbjegao direktnu konfrontaciju sa nekim od drugih velikih blockbustera, kojih bi tijekom ove godine trebalo biti poprilično.
#HogwartsLegacy
Now that the 2023 rumor has been debunked by several official sources I can post this tweet ;
ICYMI: As I said a few weeks ago, according to my info, Hogwarts Legacy will be released on Quarter 3 of this year

The development is going well.

— AccountNGT (@AccNgt) January 18, 2022
Što je od svega navedenog zapravo točno, trenutno nismo sigurni. No, ono što sigurno znamo, jeste da je Hogwarts Legacy je trenutno u razvoju za PS4, PS5, Xbox One, Xbox Series X/S i PC.