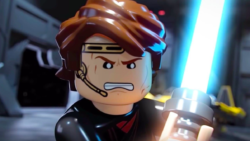 Iscurio datum izlaska LEGO Star Wars: The Skywalker Sage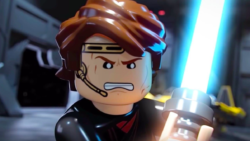 Sudeći prema novom leaku koji stiže sa Microsoft Storea, na izlazak LEGO Star Wars: The Skywalker Sage nećemo morati dugo čekati. Ako su informacije točne, igramo je već početkom travnja.
Informacije o potencijalnom datumu izlaska ove ultimativne kockaste Star Wars kolekcije osvanule su na produktnoj stranici igre, gdje stoji da će se ista u prodaji pojaviti 5. travnja. S obzirom na to da spomenuti datum pada na utorak, jedan od dva najčešća dana kada inače izlaze veliki naslovi, definitivno se ne radi o placeholderu, a navedeni datum se ujedno i poklapa sa ranijim službenim informacijama, prema kojima bi se LEGO Star Wars: The Skywalker Saga u prodaji trebao pojaviti tijekom proljeća.
Warner Bros. se još nije oglasio povodom ovog leaka, no ukoliko se radi o točnim informacijama, velika je šansa da službena potvrda nije daleko. Inače, LEGO Star Wars: The Skywalker Saga je trenutno u razvoju za PS4, PS5, Xbox One, Xbox Series X/S, PC i Nintendo Switch, tako da vjerujemo da će svi ljubitelji Star Warsa i LEGO igara bez problema moći izabrati svoju verziju spomenute igre.