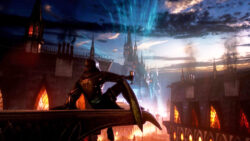 Dragon Age 4 je još uvijek veoma daleko od izlaska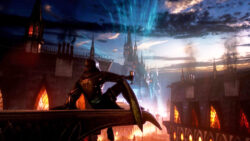 Dragon Age 4 je u razvoju još od 2015. godine. Službeno je najavljen tri godine kasnije, a evo zakoračili smo i u 2022. godinu, a od ove Biowareove igre ni traga ni glasa. Potpuno opravdano, mnoge zanima što se zapravo događa sa ovom igrom i zašto je EA toliko tajnovit. Pomalo očekivani odgovor na to nam donosi jedan od najpoznatijih i najuglednijih insidera.
Sudeći prema informacijama kojima raspolaže Tom Henderson, Dragon Age 4 (ili samo Dragon Age) je još uvijek veoma daleko od izlaska i definitivno preskače ovu godinu, a možda čak i iduću.
A source with knowledge of EA's plans has said there's "no chance" that Dragon Age 4 will release in 2022. pic.twitter.com/gFgBYvBmET

— Tom Henderson (@_Tom_Henderson_) January 20, 2022
Henderson, koji je inače i poznat po točnim leakovima vezanim za Electronic Arts, tvrdi da je iz pouzdanih izvora čuo da je igra i dalje u svojevrsnom razvojnom paklu, ali da stvari definitivno idu na bolje. Prema onome što je ovaj leaker doznao iz krugova bliskim BioWareu, pred ovim razvojnim timom je još prilična količina posla, koji neće biti završen do kraja ove godine, a možda čak i 2023. godine. Postoji šansa, tvrdi ovaj insider, da novi Dragon Age ugleda svjetlost dana iduće godine, ali da je trenutno izglednija situacija da ćemo ga zaigrati nekada tijekom 2024-te.
Naravno, ma koliko Henderson bio pouzdan izvor, podsjećamo da se radi o neslužbenim insiderskim informacijama koje mogu, a ne moraju biti točne. U svakom slučaju, neke konkretnije službene informacije o spomenutoj igri najvjerojatnije ćemo dobiti tijekom ovogodišnjeg EA Play eventa, koji nas najvjerojatnije očekuje nekada u lipnju.