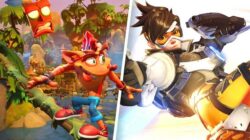 Šef Xboxa već razmišlja o povratku zaboravljenih Activisionovih franšiza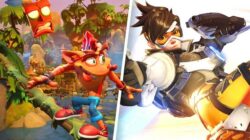 Šef Xboxa Phil Spencer ne skriva oduševljenje akvizicijom Actvisiona, pa ni planove za oživljavanje nekih serijala.
" Gledam popis IP-eva, i mislim se, ajmo! King's Quest, Guitar Hero..trebao bi znati to, ali mislim da imaju i 'HeXen" – rekao je Spencer za The Washington post te naveo kako se nada da će pokrenuti s Activisionom rad na igrama i serijalima koje je volio još u djetinjstvu: "Radujem se tim razgovorima. Stvarno vjerujem da je sve do pojačavanja resursa i kapaciteta kako bi se to ostvarilo".
Stvarno, ima puno toga na popisu. Izuzev Crasha i Tony Hawka, tu su i Skylanders, Spyro, True Crime, Blur, Singularity i Geometry Wars, da samo navedemo neke.
Zasada Acttivision radi punom parom na Call of Duty naslovima, no finalizacijom ove akvizicije krenuti će prvi veći planovi.