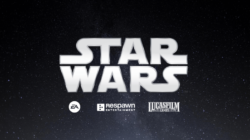 Ne jedna, ne dve, već čak tri Star Wars igre se kuhaju u Respawnu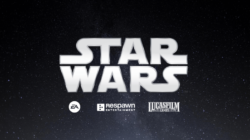 Tako je Electronic Arts objavio na svom službenom Star Wars twitter profilu.
We're excited to announce THREE new Star Wars games officially in the works from @Respawn. Read more and pass on what you've learned: https://t.co/pKZFHqDA1W pic.twitter.com/n1byCzaDtL

— EA Star Wars (@EAStarWars) January 25, 2022
Sve to su popratili službenim "proglasom" na svojim web stranicama uz blagoslov glavnih i odgovornih iz LucasFilm Gamesa. Upravo je Douglas Reilly (podpredsjenik LucasFilm Gamesa) rekao da je uzbuđen s ovom suradnjom s megatalentiranim developerima iz Respawna. Dodatno je uvjeren u vrhunske proizvode jer je Respan već pokazao vrhunski storytelling i gameplay u svom Star Wars prvijencu "Star Wars: Jedi Fallen Order".
Uz već prethodno poznatu činjenicu da nas očekuje nastavak već spomenutog Fallen Ordera. EA je objavio da nas očekuju još dvije igre u različim žanrovima. Znači, FPS i strateška igra u maniri XCOM-a. Za prvu (odnosno drugu) će biti zadužena Respawn ekipa u potpunosti što nam diže nadu da nas očekuje vrhunski naslov u maniri Titanfall (u što spada i Apex) serijala. Za ovaj drugi (odnosno treći) strateški naslov, na njemu radi ekipa iz Bit Reactora čiji su članovi bivši Firaxis developeri koji su zaslužni za XCOM. Respawn će uz pomoć u razvoju strateškog naslova biti i izdavač same igre.
Vince Zampella kao glavni i odgovorni u Respawnu je izjavio da kao dugogodišnji hard-core fanovi Star Warsa su jedva dočekali priliku za radom na novim naslovima različitih žanrova i poručio je developerima koji traže posao da ukoliko žele raditi na sjajnim Star Wars igrama, da im se pridruže. Tko smo mi da im proturiječimo?
Niti jedna od igara nema navedene platforme za koje se razvijaju, ali možemo nagađati da će doći sigurno na PlayStation 5, Xbox Series X|S i PC.