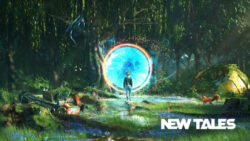 New Tales je novi ambiciozni "igrač" na tržištu videoigara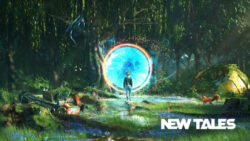 Na gaming sceni se pojavio novi developer i izdavač video-igara, imena New Tales. Posebnu pažnju zaslužuju prvenstveno jer tim čine mnogi bivši zaposlenici Ubisofta, Sege, Sierre, LucasArtsa, Blizzarda i Activisiona.
Studio je smješten u Parizu, a prvi planovi su stvaranje novih igara i IP-eva s igrama, kao i pružanje izdavačkih usluga drugim, nezavisnijim developerima kroz "poštena partnerstva". Osnivači New Talesa su radili na popularnim igrama kao što su Call of Duty, Counter-Strike, Crash Bandicoot, Diablo, EverQuest, Half-Life, Hearthstone, Overwatch, Star Wars: Jedi Knight, Sonic the Hedgehog i World of Warcraft. popis igara je raznovrstan, što po žanru što po stilovima, pa će svakako biti zanimljivo vidjeti njihove prve projekte.
"Oformili smo tim strastvenih gamera i gamerki sa velikim iskustvo, koji su radili na nekim od najvećih IP-eva i sa velikim brojem zajednica igrača", rekao je predsjednik New Talesa Cedric Marechal te naglasio da je ovo vjerojatno i najuzbudljivije razdoblje u gaming industriji, sa velikim brojem inovativnih i kreativnih naslova. Naglasio je kako će njegova tvrtka biti velika pomoć mnogim developerima za koje će nuditi razna rješenja za izdavanje njihovih igara kako bi se "maksimizirao uspjeh". Zasada sve to malo znači, no svakako je zanimljivi projekt i jedna promjena u gaming industriji koja je možda, ali samo možda, potaknuta raznim akvizicijama ovih developerskih ekipa od većih studija (npr. Microsoftova kupovina Activisiona), no možda razlozi leže u nečem drugome.
U svakom slučaju, mi se u uredništvu radujemo novim igrama, iako je New Tales tek u svojim počecima.