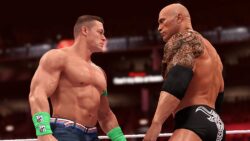 Predstavljena prva tura kečera koji nas očekuju u WWE 2K22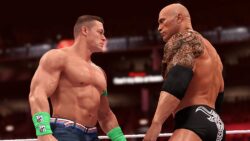 Nakon što su prošli tjedan konačno službeno razotkrili WWE 2K22, 2K i Visual Concepts nastavljaju sa promoviranjem igre i otkrivanjem novih detalja. Ovaj put, na red je stigao i roster ili, ako ćemo biti precizniji, njegov dio.
Naime, predstavljen je dio rostera koji je već otkrio popriličan broj WWE zvijezda, uključujući i članove New World Ordera koji će biti dostupan u sklopu nWo 4-Life Editiona. U pitanju su Hulk Hogan, Kevin Nash, Scott Hall i Syxx (X-Pac i Sean Waltman).
DID WE HEAR Roster AND Ratings Reveal?!

The Almighty @fightbobby is bringing the HURT to #WWE2K22! Wanna know his official rating? We'll let him tell you.

Start taking care of BUSINESS on March 11 when you pre-order #WWE2K22 today! pic.twitter.com/r4BCwf0zTt

— #WWE2K22 (@WWEgames) January 24, 2022
Osim spomenutih legendi, predstavljeno je i nekoliko aktualnih faca, među kojima su Bobby Lashley, Edge i Rey Mysterio, dok smo u traileru i screenovima već vidjeli brojna druga lica, poput Undertakera, Johna Cene, The Rocka, Ultimate Warriora i mnogih drugih.
WWE 2K22 na PS4, PS5, Xbox One, Xbox Series X/S i PC stiže 11. ožujka, uz napomenu da će vam kupnja nekog od posebnih izdanja omogućiti rani trodnevni pristup igri, dakle već od 8. ožujka.