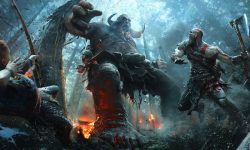 PC verzija God Of Wara je na Steamu već prešla cifru od milijun prodanih primjeraka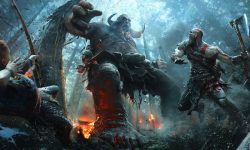 Iako je na PC stigao prije tek nešto više od 10 dana, God Of War je već uspio da oduševi cijelu PC scenu, da postane jedan od najpopularnijih i najigranijih naslova na ovoj platformi, ali i da ostvari impresivan komercijalni uspjeh.
Prema informacijama koje je objavio Steam Spy, još uvijek aktualna avantura Kratosa i njegovog sina Atreusa uspjela je za manje od dva tjedna da se pridruži društvu milijunaša, prodavši se u preko milijun primjeraka putem Steama.
Takvo što i ne predstavlja neko posebno iznenađenje, s obzirom na to da se radi o jednoj od najboljih igara proteklih 15ak i kusur godina. Isto tako, navedena cifra je zaigurno i veća, budući da je God Of War simultano stigao i na Epic Games Store. Oduševljeni PC verzijom, čekamo nove kumulativne prodajne rezultate, ali i Sony da se konačno oglasi sa nekim novim detaljima vezanim za nastavak igre, koji je (barem na papiru) i dalje u planu za ovu godinu.