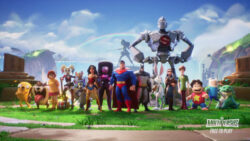 Novi trailer za besplatni brawler Multiversus otkrio je još nekoliko novih igrivih likova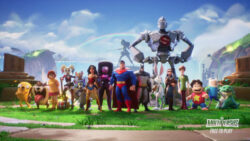 Kombinacijom nostalgije, humora i akcije prikazan je nedavno najavljeni multiplayer brawler Multiversus. Warner Bros. Games  su predstavili svoju igru posebnim trailerom koji (donekle) objašnjava premisu igre, ali ono što je puno važnije jest da prikazuje i potvrđuje još neke igrive likove.
Trailer je tako potvrdio još jednom ili po prvi put Batmana, Supermana, Wonder Woman, Harley Quinn, Shaggya, Bugs Bunnya, Aryu Stark, Toma i Jerrya, Jake the Doga, Finn the Humana, Steven Universea, Garnet i sasvim novoga lika imena Reindog. Također je iz trailera vidljivo da će Welma biti igrivi lik, a i Iron Giant,  kao i poznati tazmanijski vrag Taz.
Prema nekoliko glasina i leakova, roster će biti poprilično veći, ako ne i duplo veći od ovoga trenutačnoga broja, a o tome ćemo više saznati naknadno. Dosad se pričalo, iako nije potvrđeno, još o  Marvin the Martian, LeBron Jamesu, Gizmu iz Gremlina, Jokeru i mnogim drugima.
Od 19. svibnja do 27. svibnja kreće zatvoreno alpha testiranje, nakon čega bi trebalo krenuti beta testiranje za koje su otvorene prijave.