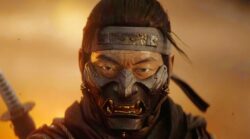 Osvanuli novi dokazi koji govore da je Ghost of Tsushima 2 već u razvoju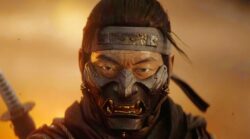 Već duže vrijeme kruže glasine koje govore da je Ghost of Tsushima 2 u razvoju kod studija Sucker Punch Productions. Iako spomenuti Sonyjev studio još uvijek ništa službeno nije potvrdio, do sada smo vidjeli priličan broj glasina i leakova koji su to učinili umjesto njega, a ovih dana dobili smo još jedan.
Naime, Sucker Punch je objavio novi oglas za posao u kojem traži "encounter dizajnera" koji će biti zadužen za stvaranje interesantnih i raznolikih susreta u open world igri sa posebnim fokusom na melee borbu i stealth. Sudeći prema tom opisu, velika je šansa da je ta nova igra vrlo vjerojatno Ghost of Tsushima 2. Također, u ranijim oglasima za posao, ovaj studio je tragao za potencijalnim suradnicima koji su dobro upoznati sa sustavima iz njegovih prethodnih igara, što opet pruža osnovanu sumnju da je nova igra doista nastavak spomenute samurajske akcijske avanture.
Iako je sve izvjesnije da je Ghost of Tsushima 2 doista idući naslov na kojem radi Sucker Punch, ostaje pitanje što je sa drugim naslovima koji se dovode u vezu sa ovim razvojim timom. Tu prije svega mislimo na nove InFamous i Sly Cooper igre o kojima se već duže vrijeme priča? Postoje li iste doista ili su samo produkt kvalitetno plasiranih glasina (u što čisto sumnjamo) i rade li na njima neki drugi Sonyjevi first party timovi, ostaje nam da vidimo.