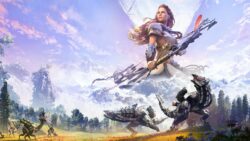 Netflixova Horizon serija zvat će se Horizon 2074, a na njoj radi ekipa zaslužna za The Boys i The Expanse serije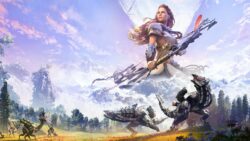 Sony je nedavno službeno potvrdio da zajedno sa Netflixom radi na Horizon TV seriji. No, tom prilikom, nažalost, nisu otkriveni nikakvi konkretniji detalji. Ipak, do istih smo došli zahvaljujući poznatom novinaru, leakeru i insideru Jeffu Grubbu, koji je sa internet stranice Udruge redatelja kanadskog Ontaria "iskopao" listu ekipe koja je uključena u navedeni projekt.
Dokument koji je Grubb objavio sadrži navodni naziv serije koji bi trebao glasiti Horizon 2074, a ista bi se trebala snimati u Torontu. Također, na njemu se nalazi i 27 imena, među kojima su i Jack Boem (The Boys, Resident Evil: Welcome to Raccoon City) i Michele Brady (The Expanse, Saw 2).
Here is the crew for Horizon 2074. This confirms the name as well as filming in Toronto. As I reported previously, the show will likely be set in Toronto as per conditions of tax incentives. https://t.co/J20WWdtRN6

— Jeff Grubb, No. 3 games journalist (@JeffGrubb) June 27, 2022
Uz kompletan popis osoba koje su trenutno uključene u samu produkciju navedene serije, Grubb tvrdi da će se ista odvijati u dva različita vremenska perioda. Uzmemo li u obzir činjenicu da se radnja Horizon Zero Dawn i Horizon Forbidden West odvija tisuću godina nakon "pada čovječanstva" te sam potencijalni naziv serije, za očekivati je da će jedan period biti smješten u daleku budućnost te će se baviti događajima iz igre, dok bi ovaj drugi mogao biti smješten u 2074. godinu te nam predstaviti događaje koji su prethodili propasti čovječanstva.
Uz sve navedeno, Grubb tvrdi da Netflixova serija neće donijeti nikakav reboot, remake ili reimaginaciju priče iz dosadašnjih Horizon igara, već će se odvijati paralelno sa radnjom iz spomenutih naslova te će nam ispričati potpuno novu priču.
Naravno, podsjećamo da se, unatoč priličnom kredibiltetu Jeffa Grubba, i dalje radi o nepotvrđenim informacijama, što znači da ćemo na neke konkretnije službene detalje morati još malo pričekati.