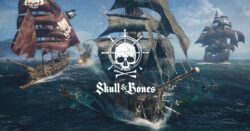 Iscurio potencijalni datum izlaska Ubisoftove pomorske akcije Skull & Bones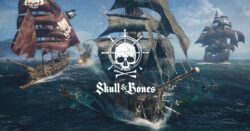 Samo dan nakon što je iscurio datum izlaska Switch ekskluzive Mario + Rabbids: Sparks of Hope, isto se dogodilo i sa drugim naslovom ovog izdavača. Naravno, u pitanju je Skull & Bones, čiji je potencijalni datum izlaska nakratko osvanuo na Xbox Storeu.
Stranica Aggiornamenti Lumia, koja često objavljuje postove vezane za listinge igara koje se prije predviđenog vremena pojave na Xbox i Windows Storeu, objavila je jučer post u kojem je navela nekoliko novih detalja o spomenutoj Ubisoftovoj pomorskoj akciji.
Skull & Bones announcement is imminent. Xbox Store listings are ready, some examples:

1) SKULL AND BONES PRE-ORDER BONUS
2) Bloody Bones' Legacy Mission
3) The Ashen Corsair Mission
4) Smuggler Pass Token
5) Digital Soundtrack and Artbook
6) Premium Bonus Pack
…

— Aggiornamenti Lumia (@ALumia_Italia) June 28, 2022
Ukoliko su navedene informacije točne, Skull & Bones bi se u prodaji trebao pojaviti 8. studenog. Također, uz datum izlaska, objavljeni su i detalji vezani za pre-order bonuse, digitalni soundtrack i artbook i drugi dodatni sadržaj. Uz sve to, na navedeni tweet je reagirao i poznati insider Tom Henderson, potvrdišvi kako se radi o točnim informacijama.
— Tom Henderson (@_Tom_Henderson_) June 28, 2022
Sve navedeno se poklapa sa ranijom Hendersonovom tvrdnjom da će Ubisoft Skull & Bones ponovno predstaviti tijekom prvog tjedna srpnja, što znači da bismo potvrdu gorenavedenog leaka trebali dobiti u periodu od 4. do 10. srpnja.