Danas ipak nećemo doznati datum izlaska God of War Ragnaroka – iz studija Santa Monica mole fanove za strpljenje
Unatoč brojnim glasinama i leakovima, prema kojima je danas trebao biti otkriven datum izlaska God of War Ragnaroka, to se, nažalost, ipak neće dogoditi.
Navodno je otkrivanje datuma izlaska spomenute PlayStation ekskluzive doista bilo planirano za danas, ali su Sony i Santa Monica Studio isto ipak interno odlučili odgoditi. Povodom cijele situacije oglasio se putem Twittera i Cory Barlog, još jednom zamolivši fanove da budu strpljivi te da će ekipa iz Santa Monica studija objaviti nove informacije čim za takvo što bude spremna.
dear all,

if it were up to me I would share all the information when I know about it. but it is not up to me.

so please, be patient.

I promise things will be shared at the earliest possible moment they can be.

we make games for you. we get to make games because of you. pic.twitter.com/aw7dje5XxF

— cory barlog (@corybarlog) June 29, 2022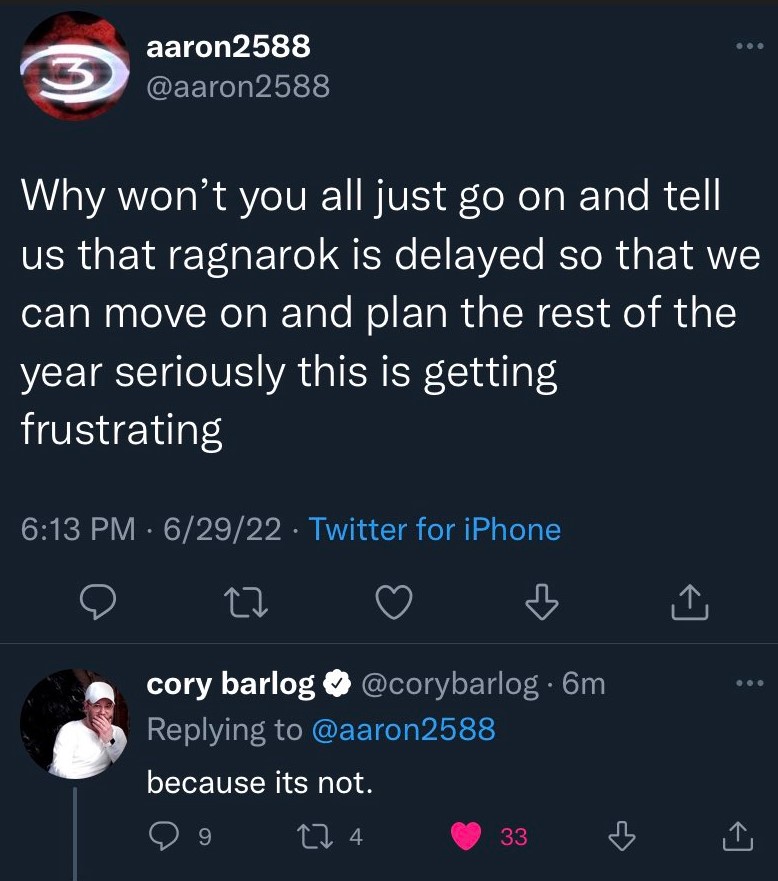 Također, odgovarajući na tweetove nezadovoljnih i razočaranih fanova koji strahuju da je Sonyjeva medijska tišina zapravo dokaz da je God of War Ragnarok odgođen za idući godinu, Barlog je još jednom naglasio da to nije istina i da je izlazak igre i dalje u planu za ovu godinu. Njegovu tvrdnju je potvrdio i ugledni Bloombergov novinar i insider Jason Schreier, otkrivši kako i on raspolaže informacijama da je datum izlaska navedene igre doista bio u planu za danas te da ista, kako je on upoznat, doista nije odgođena za 2023. godinu.
Kako god, još neko vrijeme ćemo morati pričekati na Sonyjev odgovor i otkrivanje datuma izlaska Kratosove nove avanture.