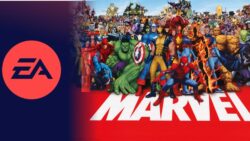 Marvel igra na kojoj EA navodno radi je – tučnjava!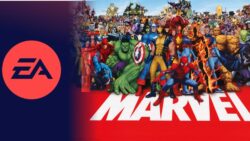 Nakon što smo jučer pisali o potencijalnom leaku Nicka Bakera o misterioznoj Marvel igri na kojoj radi Electronic Arts, došli smo do novih sazanja prema kojima dotični leaker nije daleko od istine.
Nadovezavši se na Bakerovu tvrdnju da EA sprema Marvel igru, putem Twitera se oglasio i insider The Tiny, inače najpoznatiji po svojim leakovima i informacijama o igrama iz Mortal Kombat serijala (dok je u posljednje vrijeme odgovoran i za Multiversus leakove). Ovaj leaker je ovom prilikom potvrdio Bakerovu priču, otkrivši kako je čuo da EA navodno radi na Marvel tabačini te da istu ne razvija NetherRealm Studios, kako su brojne ranije glasine sugerirale.
According to a source, EA is working on a fighting Marvel game, and not NetherRealm. Unsure how credible this source is but it comes similar to the multiversus source.

— thethiny  (@thethiny) June 29, 2022
Ukoliko EA doista radi na Marvel tučnjavi, ostaje pitanje koji bi je studio mogao razvijati. Ukoliko ćemo se baciti na neku konkretniju analizu, uzevši u obzir sam žanr igre, najrealniji izbor bi pao na razvojni tim EA Canada, koji iza sebe ima rad na igrama EA Sports UFC serijala.
Naravno, podsjećamo, radi se o leaku i neslužbenim informacijama, a čak i ukoliko su iste točne, s obzirom na prilično gust raspored Electronic Artsovih nadolazećih naslova, mala je šansa da ćemo o ovom misterioznom naslovu nešto više doznati u nekom skorijem periodu.