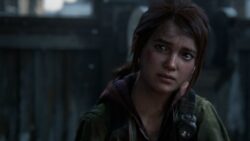 Što možemo da očekujemo od The Last of Us Part I? Odgovor na donosi novi produženi prikaz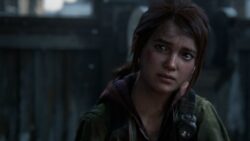 Kao što smo mogli i očekivati, Sony i Naughty Dog su odlučili reagirati na cijeli niz The Last of Us Part I leakova, kojima smo tijekom proteklih nekoliko dana doslovno zatrpani, a koji su kod igrača i fanova dodatno podigli razinu sumnje u sam projekt.
Dobili smo 11 minuta dugačak "Features and Gameplay" prikaz koji je, kao što i sam njegov naziv govori, posvećen svim novitetima vezanim za gameplay i samu prezentaciju igre. Uz komentar glavnog čovjeka studija Naughty Dog Neila Druckmanna, kreativnog direktora Shauna Escayga i redatelja Matthewa Gallanta, konačno smo dobili konkretniji uvid u ono po čemu će se ovaj remake razlikovati od prethodnih dviju verzija igre.
Prije svega, kako spomenuti trojac navodi u videu, originalni The Last of Us ih je zbog limitiranosti tadašnjeg PS3 hardvera u mnogočemu ograničavao. S druge strane, hardverska snaga PlayStationa 5 im je konačno pružila priliku da svoju inicijalnu zamisao sprovedu u djelo, a rezultat svega toga imamo u znatno većoj količini detalja, realističnijim animacijama, facijalnim ekspresijama i lokacijama i raznim drugim tehničkim poboljšanjima zahvaljujući kojima ovaj remake izgleda bolje od priličnog broja dosad izašlih PS5 ostvarenja. Sve sada izgleda znatno realnije, uključujući i ponašanje svih likova u igri, kako suboraca tako i protivnika, koji se sada zahvaljujući poboljšanoj umjetnoj inteligenciji ponašaju stvarnije. Nažalost, nešto više o novim gameplay elementima ovom prilikom nismo doznali, tako da je vrlo vjerojatno da u ovom remakeu nećemo imati neke mehanike koje su bile prisutne u The Last of Us: Part II. Naravno, ne treba zaboraviti ni na doista impresivnu količinu accessibility opcija (čak njih 60) koje će u igri biti dostupne, a koje će istu učiniti pristupačno znatno većem broju igrača, koji do sada nisu mogli u njoj uživati.
The Last of Us Part I na PlayStation 5 dolazi 2. rujna, a na PC-u će se pojaviti kasnije. Vrijedi li doista za njega dati $70, doznat ćemo vrlo brzo.