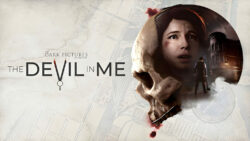 Iscurio je potencijalni datum izlaska horrora The Dark Pictures Anthology: The Devil in Me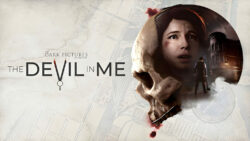 Ovih dana, dobili smo čak dva navodna leaka koji ukazuju na potencijalni datum izlaska survival horror avanture The Dark Pictures Anthology: The Devil in Me.
Prvi leak stiže nam posredstvom "datamajnanih" podataka, a donosi nam ga stranica Aggiornamenti Lumia, inače poznata po objavljivanju leakova vezanih za PC i Xbox igre. Navedeni leak sadrži cover još uvijek nepotvrđenog The Dark Pictures Anthology: Volume 2 izdanja koje navodno sadrži House of Ashes i The Devil in Me igre, na način kakav smo ranije vidjeli sa prve dvije igre, Man of Medan i Little Hope. Uz cover, ova stranica navodi da bi spomenuta kolekcija trebala izaći 30. studenog.
NAMCO – THE DARK PICTURES ANTHOLOGY: THE DEVIL IN ME | Release Date: November 30 pic.twitter.com/fiI2N3Wxqx

— Aggiornamenti Lumia (@ALumia_Italia) July 29, 2022
Zanimljivo je da 30. studeni pada na srijedu, dan kada inače (uz izuzetak God of War Ragnaroka) veliki naslovi baš i ne izlaze. Ipak, ranije najave i teaseri koje je objavio sam Bandai Namco, također sugeriraju da četvrta igra iz The Dark Pictures antologije doista izlazi tijekom studenog, pa tko zna, možda i Bandai Namco ima planove slične onima koje Sony ima sa God of War Ragnarokom.
Drugi leak, koji nam stiže sa prilično pouzdane PlayStation Game Size stranice, sugerira da će se The Dark Pictures Anthology: The Devil in Me u prodaji pojaviti 21. listopada. Navedeni datum pada na petak, tako da se dosta toga poklapa sa drugom skupinom glasina.
The Dark Pictures Anthology: The Devil In Me , October 21 pic.twitter.com/2vWnvXwMTn

— PlayStation Game Size (@PlaystationSize) July 23, 2022
Koji je od navedenih datuma točan ili, da preformuliramo pitanje, je li ijedan od njih uopće točan? Za sada nismo sigurni, no nećemo otpisati mogućnost da su oba datuma točna, odnosno da će The Dark Pictures Anthology: The Devil in Me na PS4, PS5, Xbox One, Xbox Series X/S i PC doista stići 21. listopada, a da ćemo 30. studenog vidjeti i ovu posebnu kolekciju u kojoj će se osim spomenute igre naći i još uvijek aktualni House of Ashes. Kako god, odgovore na sva ova pitanja trebali bismo dobiti vrlo brzo.