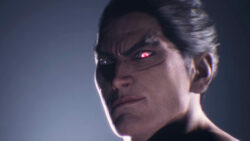 Tekken 8 sve izvjesniji, bit će najavljen tijekom ovogodišnjeg The Game Awardsa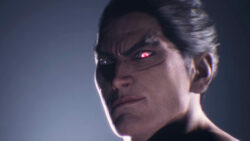 Nedavni hakerski napad na Bandai Namco otkrio je priličan broj još uvijek nenajavljenih naslova koje ovaj japanski gigant sprema, a među tim igrama našao se i Tekken 8. Iako autentičnost navedenog leaka još uvijek nije potvrđena, među navedenim igrama bio je i Tekken 8, čije smo prve naznake dobili tijekom EVO 2022 eventa i to u formi svojevrsnog teasera.
Naime, nakon velikog finala Tekkena 7 tijekom ovog eventa, Bandai Namco je objavio i novi trailer posevećen novoj nadogradnji koja će utjecati na balans igre, da bismo na kraju trailera vidjeli i svojevrsni teaser za Tekken 8.
To nije sve, jer ubrzo potom, dočekao nas je i tweet sa službene stranice The Game Awardsa, koji sugerira da bismo najavu Tekkena 8 mogli vidjeti početkom prosinca, tijekom ovog velikog eventa.
GET READY. @TEKKEN pic.twitter.com/6tmtqANkBi

— The Game Awards (@thegameawards) August 8, 2022
Dok čekamo The Game Awards 2022 ili neki novi leak, vrijedi naglasiti da će gore spomenuta nadogradnja u Tekken stići 17. kolovoza.